Briefing Room: Spooktacular
The Latest from the Spiderwebs.
LEADING OFF: TWO WOMEN ACCUSED HERMAN CAIN OF SEXUAL HARASSMENT
POLITICO reports that two women from the National Restaurant Association accused then-CEO of the organization, and current national GOP frontrunner Herman Cain, of sexual misconduct. Cain and his campaign have flatly denied that the former CEO of Godfather's Pizza was involved in any sexual misconduct. According to the report, the two women received a financial settlement from the trade group and are barred from talking about the charges against Cain http://duesn.ws/s2WrFJ
Verdict: Fresno is nice this time of year
As if we needed any more gratification, the Napa Valley Register has made it official: Fresno is lovely this time of year. You know, great weather, food and the ever-exciting Red Wave. http://duesn.ws/tYdzAT
Windows XP: Happy 10th Anniversary, Now Die Already
Microsoft's long-lived Windows XP operating system has now lasted 10 years, and has yet to go away, despite Microsoft's best efforts to promote Windows 7. http://duesn.ws/ulIXj6
OH WOW. OH WOW. OH WOW: Mona Simpson reveals Steve Jobs' final words
In a eulogy for her late brother, Mona Simpson revealed the final words of the late Apple co-Founder Steve Jobs.In her eulogy, she breaks down three of Jobs' "states of mind": life, illness and death. According to Simpson, his last words were "Oh Wow. Oh Wow. Oh Wow." http://duesn.ws/vKxUaF
SPORTING GREEN: Niners knock off Browns, extend win streak to 5
The San Francisco 49ers have embodied the notion that a coach makes the difference. With former Stanford skipper Jim Harbaugh at the Niners helm, the team has a 6-1 record with five straight wins. http://duesn.ws/ujpnUJ

Stanford outlasts USC in triple-overtime extravaganza
A Saturday game went far beyond its curfew as the Stanford Cardinal pressed its luck against the USC Trojans with a 56-48 victory following three overtimes. http://duesn.ws/tP2Gas.
ICYMI: Cardinals turn tables on Texas, win World Series
In a stunning seven-game World Series, the winds of change came to St. Louis, helping the Cardinals win their 11th world championship title. David Freese, the hero who kept St. Louis' championship dreams alive with a walk-off homer in the bottom of the 11th inning of Game 6, was named the World Series most-valuable player. http://duesn.ws/u3Q035
UNDECIDED '12: Des Moines Register Poll says it's Romney vs. Cain
Months ago, Iowa was a state that was whispered as a possibility for the Romney campaign. Now the former Massachussetts Governor is essentially tied for the lead with national frontrunner Herman Cain. http://duesn.ws/tPjd70
UP FOR DEBATE: Perry decides to debate
Rick Perry's aversion to debates became bigger news last week as the candidate apparently opted against attending the next four debates across the midwest and East coast. Saturday, Perry made his plans clear: he's in. The bigger issue for his campaign is whether he can climb in the polls through debate performances, which have gained large ratings. As of late, Perry's campaign has tanked due to his performance on a debate stage. http://duesn.ws/sAgMeQ
Could Fresno's Patterson wind up with a third Congressional bid?
Former Fresno Mayor Jim Patterson has twice unsuccessfully run for Congress, both of which have elected Republicans Devin Nunes in 2002 and Jeff Denham just last year. With Blue Dog Democrat Jim Costa becoming the last incumbent Democrat from the Central Valley heading for reelection in 2012, questions are mounting whether the former Mayor may take a another stab at winning a House seat and ousting a Democrat at the same time. http://duesn.ws/s9fRef
Introducing the Undecided 12 YouTube Primary
The 2012 Presidential campaign has markedly changed the way campaigns are being conducted. From the first matter of business, announcing that the candidate is running for President, to attacking opponents with negative ads, the current crop of Presidential candidates have turned to YouTube as an effective communicator to the entire country. An added bonus is that YouTube cuts down the cost of a pricey ad buy or flashy campaign announcement.
Here at the Dues, we're compiling some of the best (and even worst) videos of the 2012 election cycle and posting them to the YouTube Primary page. http://duesn.ws/YouTubePrimary
COMIC RELIEF: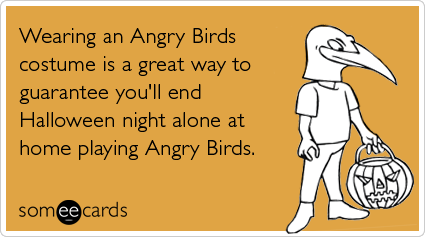 ———————————————
Click to receive the Briefing Room in your inbox (Mondays, Wednesdays and Fridays)
———————————————